Every Electric Vehicle That's Expected in the Next Two Years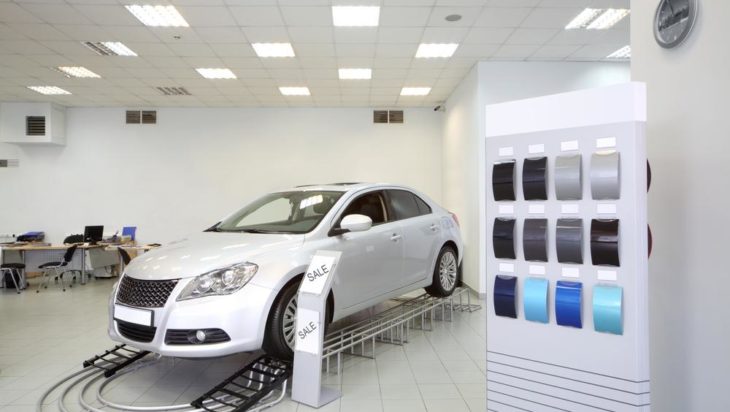 With electric cars running on the roads, one can simply say that the future is now. And there is a huge wave coming our way. Along with the existing manufacturer of EVs, there are some new names such as Lordstown and Rivian which are looking forward to joining the list as well. Here are some of the EVs to watch out for, in the coming two years.
Tesla Roadster
The second generation Tesla Roadster has already been announced and is expected to be on the road this year. Some of its test results claim that it can go from 0 to 60 mph in a mere 1.9 seconds and has a quarter-mile time of 8.8 seconds. It achieves a top speed of 250 mph. The Roadster will likely have an all-wheel-drive system with two (or maybe even three) electric motors. This, coupled with a 200.0-kWh battery pack, can give the two-door Tesla Roadster a range of up to 620 miles. The expected starting price of Roadster is around $200,000 which is value for money but only if the Roadster can live up to the claimed performance.
Volvo XC40 Recharge
The Volvo XC40 Recharge is Volvo's first all-electric vehicle. As per what Volvo has claimed, it offers more than 200 miles of range. It has a platform designed to support electrification from the start. It is capable of recharging using a fast-charge system at 50 kWh which helps it to charge almost 80 percent in just 40 minutes. It has been claimed to reach 0 to 60 mph in 4.7 seconds. It is priced at almost $50,000 but it's performance can be compared to some of the expensive EVs such as the Audi e-tron and Jaguar iPace. It is set to hit the market in the latter half of this year.
Rivian R1T and R1S
American startup Rivian is not only making an electric truck but also an electric SUV. The truck is called the Rivian R1T and the SUV is called the R1S. The R1T comes with a standard all-wheel drive, and it has the ability to tow up to 11,000 pounds while the R1S can tow up to 7,000 pounds. R1T has an adjustable air suspension, and level 3 autonomous-driving capabilities. Both the R1T and the R1S share the three battery packs that are 105.0, 135.0, and 180.0 kWh, with ranges of 230, 300, and 400 miles, respectively. Rivian has claimed that the models equipped with the 180.0-kWh pack can go from 0 to 60 mph in just 3.0 seconds. The R1T has a seating capacity of 5 whereas the SUV can seat up to 7.
Bollinger B2
The Bollinger B2 is a pickup truck which has foldable and removable body panels similar to the Jeep Gladiator. It also has features like locking differentials, disconnecting sway bars (front and rear), and a ground clearance level of almost 20 inches. The B2 will also feature both front and rear tailgates, geared axle hubs, and a hydropneumatic suspension. It also has an ability to carry 16-foot pieces of lumber with its tailgate closed. The Bollinger B2 is set to hit the market in 2021 at a price of $125,000.