EV Charging Stations: Where to Find Them, What Type You Need, How to Pay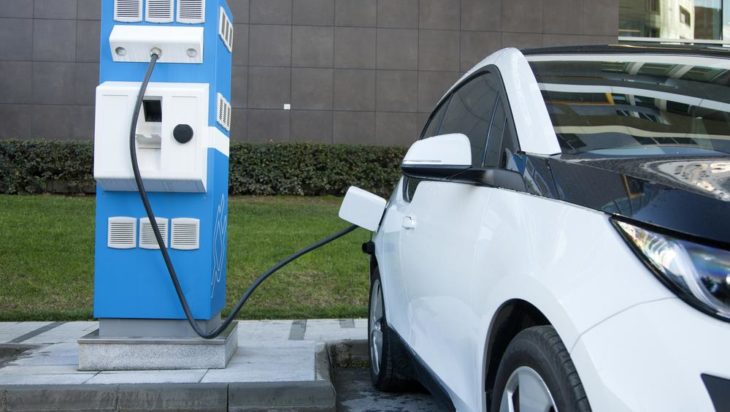 The world is about to witness a wave of electric cars sooner than later. Once you buy one for yourself, you will have to recharge it and you'll be happy to know how easy it is to do so. Here are some things you need to know about EV charging stations.
Where to find it?
Public EV charging stations are becoming more common in urban areas but you'll be surprised to know that almost all electric-vehicle charging in the United States actually happens at home. As per the Department of Energy, almost 80% of the time drivers charge their vehicles at their home. But if you can't charge it at home (or work) then there are various apps and websites available which will allow you to find nearest outlets – for example, PlugShare, Open Charge Map, and ChargeHub, to name a few. Some apps will even let you know if the station is currently occupied or not.
Types
Every electric vehicle in the USA is compatible with the standard Level 2 chargers, commonly known as SAE J1772 in the industry. Tesla vehicles, which come with Tesla's proprietary Supercharger connector are also compatible with the same. Although a Tesla owner just needs to use the adapter that comes for free with the car. You need to look for a DC fast charger for a quick 80% charge of your battery's total capacity in only around 30 minutes. The cables and handles on the Level 2 charging units are weatherproof, lighter in weight, and clicks when they lock into your car's charging port. Level 2 offers a charging speed that's close to 20-25 miles in, approximately, an hour.
Apart from Tesla's Supercharger network, there are two standards in the U.S. which offer similar performance. The two non-Tesla standards are known as CHAdeMO and SAE Combo Combined Charging System (CCS). Only Nissan and Mitsubishi use CHAdeMO, while all non-Tesla brands use the CCS. An adapter that lets a Tesla work with CHAdeMO is sold for $450. The Department of Energy has listed almost 17,760 Level 2 public charging stations on its website as of 2019, making them easier to locate.
Payment
You can pay via credit card at the EA station to charge your car. Or you can also pay using the EA's app and one of the two subscription plans offered by Electrify America. The Electrify America Pass doesn't have a monthly fee, but it charges $1 (or more) per-minute fee for charging. Electrify America Pass+, costs $4 a month, but offers a lower per-minute fee. Just like gas stations, the per-minute fee varies based on the charging stations. EA offers a two-year complimentary charging made up of EA and Ford charging stations. Ford EV drivers will still need to pay for the energy consumed. They can do this through the FordPass app or using the car's in-dash screen. 
To use the Tesla's supercharger will depend on your vehicle and the rules of the destination charger owner. Some Model S and X owners can charge up for free at Superchargers, while others, including Model 3, will have to pay. According to Tesla, the cost to charge up is $0.28 per kilowatt hour, or $23 for 300 miles for the Model S.