Every Hybrid Crossover & Suv You Can Buy In 2020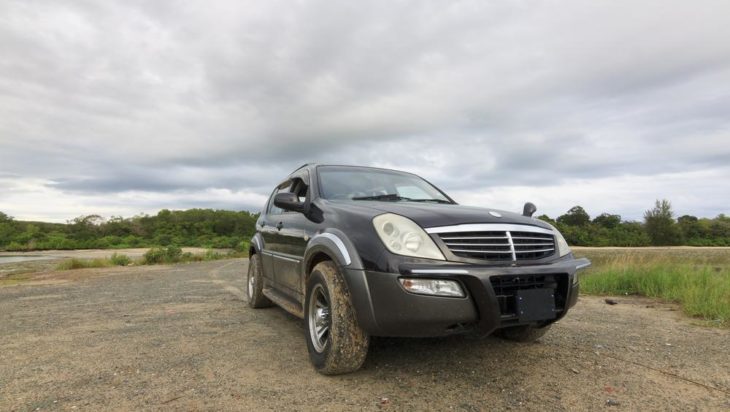 Thanks to the latest hybrid crossovers and SUVs, you can now enjoy a great driving experience while your family has a memorable and entertaining drive. These vehicles give you the best of roomy interiors, compact styling, elevated ride height, fuel efficiency and a lot more. Here's a list of the top 2020 models that you can check out.
Toyota Highlander hybrid
The Highlander gets a full redesign for 2020, along with an all-new hybrid drivetrain that combines a 2.5-liter four cylinder with two electric motors. With improved mileage, compared to its previous unit, the Toyota Highlander hybrid becomes an excellent choice in 2020.
Base price: TBD
Fuel economy, EPA Combined: 34 mpg est
Cargo capacity: 16.1 cu ft
Acura MDX Sport Hybrid
A three-row luxury crossover, the Acura MDX Sport hybrid comes with a true hybrid drivetrain and a V-6 engine. Additionally, it comes equipped with three electric motors – one in front and two in the rear.
Base price: $45,396
Fuel economy, EPA Combined: 27 mpg
Cargo capacity: 15.8 cu ft
Jeep Wrangler Unlimited with eTorque
A Jeep is known for its capabilities to take over tricky trails but the Jeep Wrangler eTorque is not that sophisticated. Being fully electric, it is equipped with a 48-volt hybrid system that helps deliver extra fuel efficiency.
Base price: $42,140
Fuel economy, EPA Combined: 21 mpg for 2.0-liter inline-4, 20 mpg for 3.6-liter V-6
Cargo capacity: 31.7 cu ft
Lexus NX300h
An unchanged Lexus NC300h follows suit from its 2019 predecessor. It continues to be a comfortable and reliable mid-size luxury SUV. Its user interface and performance might still need improvements but when it comes to hybrid efficiency, it still delivers what it promises, yet again.
Base price: $39,070
Fuel economy, EPA Combined: 31 mpg
Cargo capacity: 18 cu ft
Audi Q8
Audi Q8's hybrid system uses a 48-volt electrical system powering a starter motor that takes some heat off of the V-6 engine when accelerating at low speeds. This same motor acts as a generator that replenishes Audi's battery. It promises decent fuel efficiency while being a high-end, luxury sport-utility vehicle.
Base price: $68,395
Fuel economy, EPA Combined: 19 mpg
Cargo capacity: 30.5 cu ft
Mercedes-Benz GLE450 and GLE580
The newest version of the GLE comes equipped with not one but two hybrid drivetrains. The GLE450 hybrid combines a 3.0-liter inline-six gas engine with a 48-volt electrical system that delivers 362-hp.
Base price: $61,150
Fuel economy, EPA Combined: 21 mpg for GLE450, TBD for GLE580
Cargo capacity: TBA
Ford Explorer hybrid
For the redesigned 2020 Explorer, Ford has added a hybrid model for the first time. It combines a 3.3-liter V-6 engine with an electric motor. The Ford Explorer hybrid delivers a combined output of 318-hp.
Base price: $53,475
Fuel economy, EPA Combined: 28 mpg
Cargo capacity: 18.2 cu ft
Other notable mentions:
Lexus RX450h and 450hL
Lexus UX250h
Toyota RAV4 hybrid
Honda CR-V hybrid