Classic Trucks Have Skyrocketed in Value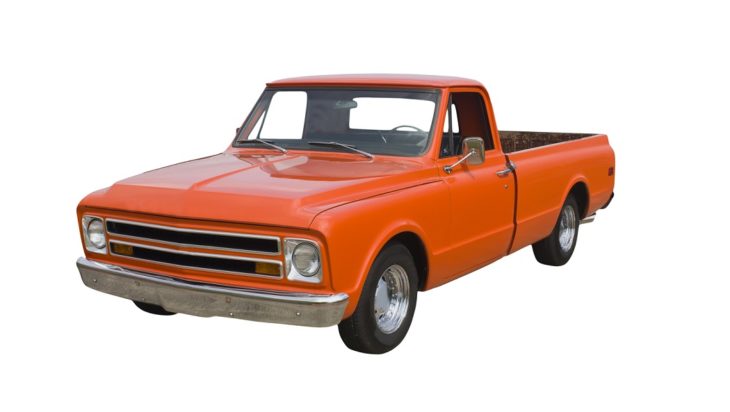 1.1956 Ford 
For decades, the second-generation Ford series has been prized by collectors and hot-rodders alike. But in 1956, its final year, numerous one-year-only changes made it the prize of the bunch. Almost 61 years ago, each of these workhorses could be bought for around $1,611. Today, its restored version value is approximately $65,000. 
2.1946-1956 Dodge Power Wagon
When it comes to an American vintage tough-as-a-nail truck, the answer is always the Dodge Power Wagon. Originally, this truck was made during World War II and remained in production until the latter half of the 1970s. The trucks that collectors seek out the most are the early trucks from 1946 to 1956. You could buy a Dodge Power Wagon for approximately $1,627 in the early 1950s. Today, an impeccably restored model is worth up to $65,000. 
3.1947-1953 Chevrolet 'Advance Design'
After World War II, Chevy's 'Advance Design' trucks were some of GM's first new models and they made quite a splash- unsurprisingly. These trucks continued to remain in production from 1947 to 1955, and their combination of bulletproof reliability and good looks kept plenty of them on the road for decades. There are many project-level Chevys available, but today, a well-maintained Advance Design can fetch around $55,000.
4.1946-'47 Hudson
Hudson, one of the most iconic independent companies in the history of the automotive industry, is popularly known for its NASCAR success and its rakish late '40s cars. For its two model years, it has offered an impressive car-based pickup. Back in the day, you could take this pickup home for around $1,154. Today, the Hudson is worth approximately $45,000. 
5.1946-'48 Studebaker M-Series
Rather than for its pickups, today, the Studebaker is better known for its uniquely styled cars. But around World War II, it built some simple yet reliable workhorses too. The M-series was launched in the late 1930s and blended near-deco styling with a trusted inline-six engine. Carried over into the postwar years immediately, the final M-series trucks are known as the most collectible. In the 1940s, one could buy this beast for around $1,107; but today, an immaculate version of this truck can be bought at approximately $37,500.