Affordable Crew Cab Trucks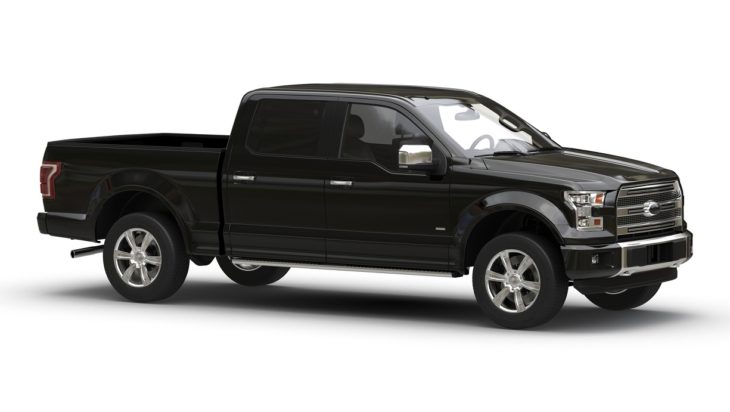 Pickup trucks are light weight trucks with an enclosed cabin & an open cargo area with low sides & a tailgate. The pickup is mostly used as a passenger car in today's times. It accounts for about 19% of total vehicles sold in the United States. Pickup trucks are available in various body styles and one of which is a crew cab. A crew cab truck offers seating for five or six people and generous legroom, especially at the back. Here are some value for money crew cab trucks.
Ford F-150
Ford F-150 has been one of the most widely sold crew cabs in the country for many years now.

They've recently released 7 new models in which they have offered a standard 10-speed automatic transmission with six powerful engines to choose from. 

All the models have a maximum seating capacity of six people.

It can tow and haul more than every rival.

The low-end variant has been priced at $28,495. Whereas the high-end variant has been priced at $67,485 and 5 other variants to choose from. (*prices may vary depending on your location and model)
2020 Chevrolet Silverado 2500HD
The 2020 Chevrolet Silverado 2500HD has a towing capacity of up to 14,500 lbs.

It has a 6.6-liter V8 gasoline or diesel engine and various body styles to choose from such as a regular cab, a double cab, or a crew cab.

This powerful truck has a horsepower rating ranging from 400 upto 450.

It offers massive hauling and towing with a payload capacity of over 3,200 pounds.

It's not just about the power on offer. The 2020 Chevy Silverado 2500HD comes with comfortable seats with options for leather upholstery and ventilation.
2019 Nissan Titan
The 2019 Nissan Titan not only has an attractive cabin but also offers a swift ride.

It is powerful yet comfortable and easy to drive.

It now comes with a larger standard infotainment screen (now a 7-inch touch screen instead of a 5-inch display), Android Auto, Satellite Radio, and Apple CarPlay.

With fewer upgrades in each iteration, buying a used can be easy on the pocket and almost the same as a newer model.

The basic cab is the lowest trim and is priced at $30,700. The highest trim known as the Platinum Reserve starts at around $54,630.
2020 Ram 1500
The rear legroom space provided by the 2020 Ram 1500 is more than any of its competitors.

The well-rounded attributes include a refined interior, a stellar tow rating, and a comfortable ride

Loaded with a versatile lineup and extensive options list, a Ram 1500 can match any requirements.

It is fuel-efficient and comes in two variants – gas and diesel which makes it more economical.

The base price for the basic variant begins from somewhere around $32,000 and a fully loaded top variant is priced at approx. $70,000.

This is the truck to choose if smooth rides, luxurious and spacious cabin and state-of-the-art infotainment are top on your priority list.