Most Powerful Crossovers on Sale Today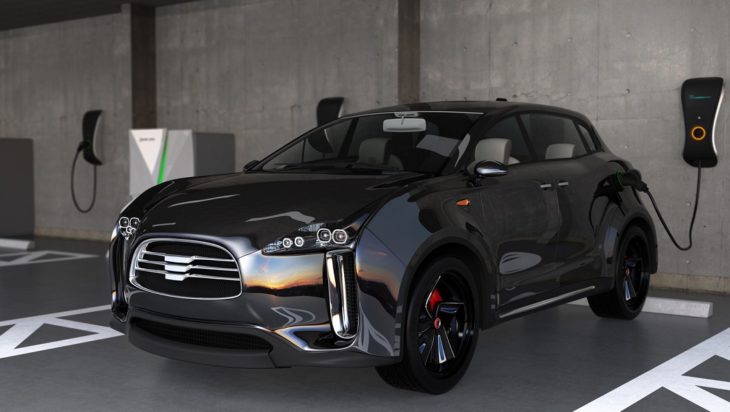 Some of the characteristics of the most sold SUVs and crossovers are safety, enough room for the family,  good cargo space, a tall and lofty seating position, and an all-wheel drive. If the car has all of the above mentioned, then the sales continue to rise. But nowadays there is a trend amongst SUV buyers who also want powerful and sporty, sedan-like performance. And to meet such hefty demands of car enthusiasts, there are a lot more high-performance SUVs and crossovers available to pick from. Here is a list of some of the most powerful SUVs and crossovers to lookout for.
BMW X3/X4
This year, the BMW X3 and X4 will be given the full M treatment which includes a 473-hp 3.0-liter twin-turbocharged straight-six. Not only the X3 M which is traditionally an SUV, but also the X4 M, which is a low-roof "coupe", will be upgraded to the competition-spec with 503 horsepower. Both the models hit 60 mph in just 3.3 seconds during testing and beat the company's legendary M3 sedan. They were also able to blast through the quarter-mile in only 11.6 seconds.
Lamborghini Urus
Urus is not only Lamborghini's first SUV since the LM002 of the 1980s but also Italy's most powerful SUV. It shares a lot of its underpinnings with the Audi Q8. This stylish beast is only the Lambo with less than 10 cylinders, making it one of its kind. It is powered by a 4.0-liter twin-turbocharged V-8 producing 641 horsepower and 627 lb-ft of torque, which is locked to an eight-speed automatic transmission. It took only 3.2 seconds for it to reach 60 mph. It has a top speed of 190 mph.
Jeep Grand Cherokee Trackhawk
Introduced in 2018, the Jeep Grand Cherokee Trackhawk was the most powerful SUV of its time and continues to be. It's one of the least expensive SUVs available at a base price of almost $89,000. It has a supercharged 6.2-liter Hemi V-8 bolted to an eight-speed automatic transmission. It still has the same iron-block, pushrod V-8 with just two valves per cylinder. The five-seater Grand Cherokee has rated 707 hp and 645 lb-ft of torque. During the testing, the Trackhawk reached 60 mph in 3.5 seconds. Jeep claims it has a top speed of 180 mph.
Porsche Cayenne Turbo S E-Hybrid
The Cayenne Turbo S E-hybrid is a plug-in hybrid that has an output of 670 hp and 663 lb-ft of torque. With the optional Sport Chrono Package, Porsche claims it can reach 60 mph in 3.6 seconds and offers a maximum speed of 180+ mph.
Mercedes-AMG GLS63 S
It is one of the few seven-seater SUVs making it Mercedes's largest SUV. It has a 577-hp twin-turbo 5.5-liter V-8 for the brand's new 603-hp twin-turbocharged 4.0-liter V-8. The V-8 features the brand's EQ Boost starter-generator system, and two turbochargers are positioned inside the cylinder "V". Its seven-speed dual-clutch automatic transmission has been replaced with a nine-speed unit. Mercedes claims that the SUVs 60-mph mark time will soon drop from 4.3 seconds to 4.1 seconds.